Challenging racism in all its complex forms: International Day for the Elimination of Racial Discrimination
This Saturday, March 21st, we will celebrate this year's International Day for the Elimination of Racism. At this moment, we nervously watch an openly racist leader to the South tries to hang onto power, white nationalist movements gain strength in Europe, and Indigenous people in Canada, regardless of whether or not they are actively supporting the Wet'suwet'en land defenders, are being targeted in an uptick of race-based violence. Individual prejudice appears to be emboldened by the racist rhetoric of our politicians. With all this in mind, what is there to feel celebratory about? Can anti-racism be a celebration?
When I was thinking about this question, I worried that trying to talk about anti-racism from a "positive" point of view could lead to some familiar traps. Talking about racism with rose-coloured glasses on has led to tropes like, "I don't see colour," which only erases the experiences of racialized folks. And positivity culture is weaponized when we tell people of colour to "stop focusing on the negative" or to speak in a way that we find more palatable.
These changemakers are both able to call out racism in all its form, and also take the equally essential step of imagining a world without it.
More than that, we need to see the negative. Criticism of the racism that is embedded in our systems is necessary to do anti-oppressive work meaningfully. After all, you can't start dismantling a machine until you first look at how it's put together.
But there's room for hope, too. The amazing Sandy Hudson spoke at West Coast LEAF's 33rd annual Equality Breakfast earlier this month. She shared about her experience of using activism to shed light on police brutality against Black people in Toronto. Hudson described sleeping outside of police headquarters, writing legal briefs in the camps by night and protesting during the day.
Nobody goes to those lengths unless they have hope, she told the audience. Hudson's work, and the work of many other inspiring activists, comes from the conviction that racism is neither natural nor inevitable. These changemakers are both able to call out racism in all its form, and also take the equally essential step of imagining a world without it.
It's all too easy to picture a society based on white supremacy: we see it all around us. But to keep hope alive, we can use some inspiration to help imagine a society based on equality and justice. In honour of the Day for the Elimination of Racism, we have gathered some tools which can provide some of that inspiration, along with the critical lens that we need to challenge racism in all its complex forms. The below resources are books, graphics, videos, and conversations that the staff at West Coast LEAF have come across and whose work inspires us.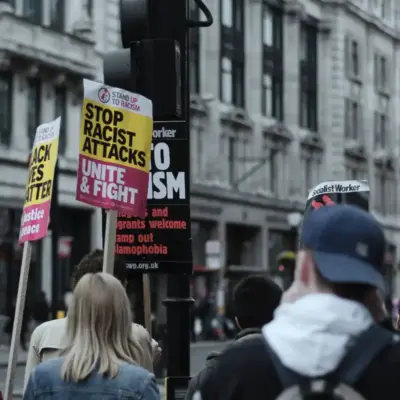 AORTA, the Anti-Oppression Resource & Training Alliance, is a US-based organization that uses public education and engagement to fight for intersectional liberation. On AORTA's website, you can find resources to help reflect on cultural appropriation, work through ideas about how to build a safe and inclusive workplace, and, of course, find a breakdown of Game of Thrones from an anti-oppressive lens.

The Colour of Poverty is a network in Ontario which is made up of people working to combat growing socioeconomic inequality which disproportionately disadvantages racialized people. Part of their work involves creating easily-digestible fact sheets that put the race-based aspects of inequity in stark perspective. There are fact sheets that discuss racialized poverty in childcare, employment, and housing, to name a few. The network also proposes frameworks for how to develop an anti-racism strategy and how to put data to work in this cause.
 
Part of the work of dismantling racism is internal, and Layla Saad's new book Me and White Supremacy is a guide for white people who want to understand how they can address and change their own bias. She breaks down intentional and unintentional behaviours that can harm BIPOC (Black people, Indigenous people and People of Colour), from tone policing to silence.

Using narrative both to study oppression and to celebrate identity, David Chariandy's, I've Been Meaning to Tell You, is a book that takes the form of a letter to the author's 13-year-old daughter. Chariandy is a Canadian writer whose family migrated from Trinidad in the 1960s. With warmth and patience, he tells his daughter about his ancestors' histories of "slavery, indenture, and immigration, as well as the experiences of growing up a visible minority within the land of one's birth."
 
Unilearnal is a project which also centers the stories of Black people in Canada. The video series features young Black people who share pieces of their own stories alongside moments and profiles that are notable to Black history in Canada. The speakers explore themes of stepping into identity and the experience of growing up in a country that doesn't consider you to be part of its history. There are 28 features to celebrate each day of Black History Month.
 
The Catalyst Project produced a wonderfully concise and constructive resource that unpacks how white supremacy walks and talks within organizations. The resource identifies themes like defensiveness and a focus on quantity over quality. It describes how these elements can result in suppressing voices, particularly racialized ones. The resource provides an "antidote" to each of the sources of problems that it identifies.

The Migrant Rights Network works from an understanding that anti-migrant racism is built on misinformation, classism, and political opportunism. The network creates resources like concise infographics and videos to expose the falsehoods that anti-migrant prejudice is made up of. The Migrant Rights Network reminds us that we can demand that politicians put a stop to the exploitation of marginalized bodies for capitalist gain.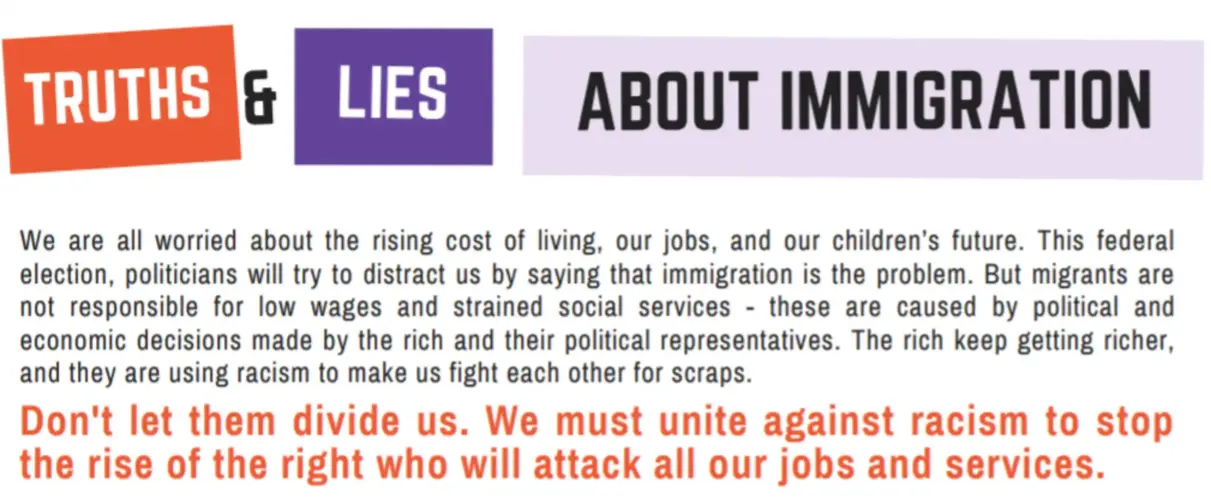 Dismantlingracism.org is built like a hub of anti-racist resources. You can click through pages that discuss what racism is, how it features in white supremacy culture, and the complex ways in which people of colour may internalize it. The site has internal links to pieces that help people who do anti-oppressive work think through their approach— including how to resolve conflict, build reflection into processes, and practice allyship. There is also a wide range of external links that will take you to the pages of other activist organizations, to journalism about anti-racist movements, and social science work that accompanies these efforts.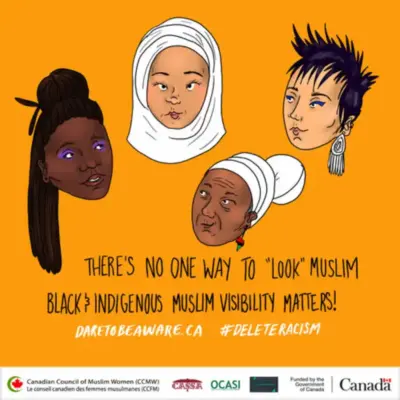 The D.A.R.E. Project aims to raise awareness about Islamophobia and to equip racialized women, girls, and allies with tools to respond to online hate. The project recognizes and confronts the dramatic surge in hate and violence against Muslims in Canada. D.A.R.E. also engages with a culture that misunderstands its own colonial past and present, and advocates for the rights of Indigenous Peoples. The group has created punchy online shareables that counter stereotypes and encourage allyship. 
We hope some of these resources offer inspiration or a jumping-off point when you're thinking about how you want to celebrate/commemorate/support on this International Day for the Elimination of Racism.
Roxanne Sproule is a legal researcher who is working on West Coast LEAF's 2020 Equality Report Card. She will be rewatching Game of Thrones with a new perspective.
Questions? Comments? Email blog[at]westcoastleaf.org