Eight Black writers to check out during Black History Month and beyond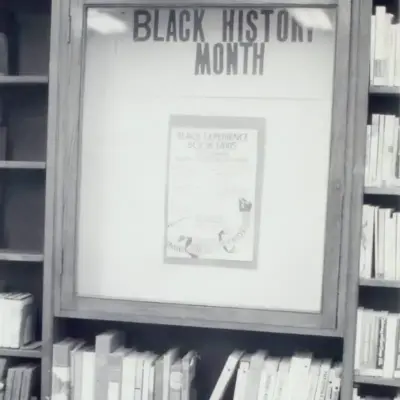 "We need, each of us, to begin the awesome, difficult work of love; loving ourselves so that we become able to love others without fear so that we can become able enough to enlarge the circle of our trust and our common striving for a safe, sunny afternoon near to flowering trees and under a very blue sky." ― June Jordan
June Jordan was a bisexual essayist, playwright, and poet born in Harlem, New York to Jamaican parents. Over the course of her life, she published more than 27 works across genres, including love poetry, and books for children and young adults. Jordan's writing often references her own life, and shows her commitment to civil rights, women's rights, and racial justice. You can read some of her poetry on Poetry Foundation or Poets.org, or see if your local library carries any of her books.

"There are some things that cannot be articulated in words, in English, in complete thoughts… like the memories and experiences of my ancestors, the gross weight of joy, the total circumference loss. There are holes in my history, but that doesn't mean it's not true." ― Chantal Gibson
Chantal Gibson is a writer, artist, and educator with roots in Nova Scotia who currently lives in Vancouver. How She Read is Gibson's debut poetry collection, exploring motherhood and daughterhood, belonging, and the grammar of loss. Gibson is also a lecturer at Simon Fraser University and creates works that overlap writing and visual art. Her work has been exhibited at the Musée des Beaux Arts in Montréal and ROM Toronto, among others.
"I write science fiction and fantasy (and some would say, horror) because that's what I read… As a young reader, mimetic fiction (fiction that mimics reality) left me feeling unsatisfied. The general message that I got from it was "life sucks, sometimes it's not too bad, but mostly people are mean to each other, then they die." But, rightly or wrongly, I felt as though I'd already figured that out." ― Nalo Hopkinson
Nalo Hopkinson is a black, Canadian and Caribbean, queer woman writer and editor. She was born in Kingston, Jamaica, and grew up in Guyana, Trinidad, and Canada, and currently lives in southern California. Hopkinson is a lifelong fan of science fiction and a founding member of the Carl Brandon Society. Her novels include The Salt Roads, Midnight Robber, The New Moon's Arms, and Brown Girl in the Ring, which draw on Caribbean history, language, and storytelling traditions.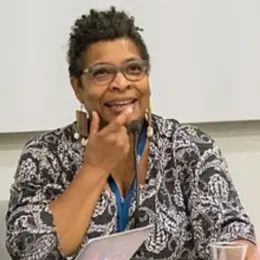 "Even when I don't feel bright and alive… like, I want to be shamelessly depressed! I want to be shamelessly Black, gay, unapologetically neurodivergent, you know? If there is one tool people can cull from my poems, it's that shame is one of the best unburdenings you can do." ― Danez Smith
Danez Smith is a queer and poz writer and slam poet from St. Paul, Minnesota. Their works include Don't Call Us Dead and [insert] Boy, and their most recent poetry collection, Homie. Smith has also published a number of essays that explore different facets of Black and queer identity. If you prefer listening to reading, Smith is a co-host of the Poetry Foundation's podcast VS, or check out one of their slam performances on YouTube.
"I've participated in the experience of living in Québec, but I feel like an immigrant here. I grew up speaking French, I'm bilingual, but French is still my second language, so I still feel like I am something of an immigrant here in Montréal. In a way, by moving to Montréal I've kind of duplicated the experience of my grandparents and my parents and maybe that's what I was seeking, who knows?" ― Kaie Kellough
Kaie Kellough is a novelist, poet, and what he calls a "word.sound.systemizer." Now based in Montréal, he was born in Vancouver and raised in Calgary. In Kellough's new short story collection, Dominoes at the Crossroads characters navigate race, history, and growing up. His experimental novel Accordéon presents a portrait of Montréal's multiplicity, including the crossroads of Francophone and Anglophone culture. Kellough's most recent poetry collection is Magnetic Equator, which explores themes of Blackness across hemispheres, influenced by both Caribbean and Canadian writers.
"The link between black music and black survival shows up most urgently when the stakes are at their highest. When I say that music is how black people have gotten free, I mean Harriet Tubman echoed songs along the Underground Railroad as a language. I mean the map to black freedom… was built from music before it was built from anything else." ― Hanif Abdurraqi
Hanif Abdurraqib is an essayist, cultural critic, and poet from Columbus, Ohio. His works include the acclaimed poetry collection The Crown Ain't Worth Much, in which he meditates on what it means to be young and Black in the 2000s. Fans of Bruce Springsteen, Kendrick Lamar, Carly Rae Jepson, or any artist in between should check out Abdurraqib's collection of essays on music entitled They Can't Kill Us Until They Kill Us.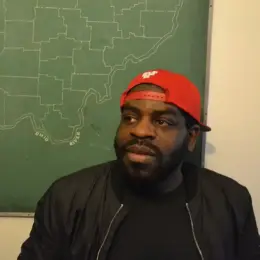 "It's never been easy for me to be so forthright with my blackness, especially coming into Vancouver and learning what "black" means within this city's context. It's taken years of adjusting and exploring those nuances, but I've reached a point where it's easier and owned—and I love it." ― Cecily Nicholson
Cecily Nicholson is a poet and prison abolition activist who has lived in rural Ontario, South Bend, and Toronto, and now lives in the Vancouver area. Her collections include From the Poplars and Wayside Slang. From the Poplars documents the history of New Westminster's Poplar Island as Qayqayt land, and then one of BC's first Indian Reserves, a smallpox quarantine zone, a shipbuilding site during WWI, and presently depopulated and unceded land. For a sample of Nicholson's work, check out the poem summer barrels past in The Capilano Review, or read her essay on poetry and labour.

"You have to act as if it were possible to radically transform the world. And you have to do it all the time." ― Angela Davis
Angela Davis is an activist, scholar, and writer who advocates for gender equality, racial justice, and prison abolition. Davis was born in Birmingham, Alabama in 1944, and learned about prejudice and racism first-hand growing up in a segregated neighbourhood that became known as Dynamite Hill. In 2017, Davis was an honorary co-chair and speaker at the 2017 Women's March on Washington after Donald Trump's inauguration. Check out her books Women, Race, and Class, and Freedom is a Constant Struggle.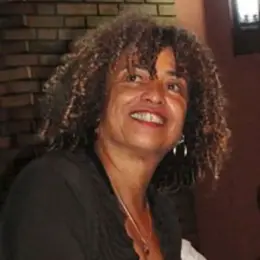 Still looking for more to read? Check out this list of must-read fiction by Black authors, or these Black Canadian women and non-binary writers.
Cecile is the Youth Workshop Coordinator at West Coast LEAF and is grateful for the opportunity to engage youth in thoughtful conversations about the law. When Cecile's not at work, she can often be found at her local library.
Questions? Feedback? Email us at blog@westcoastleaf.org