Publications
Publications
In collaboration with community, we undertake in-depth research and writing on pressing issues affecting women and people experiencing gender-based marginalization.
Browse our publications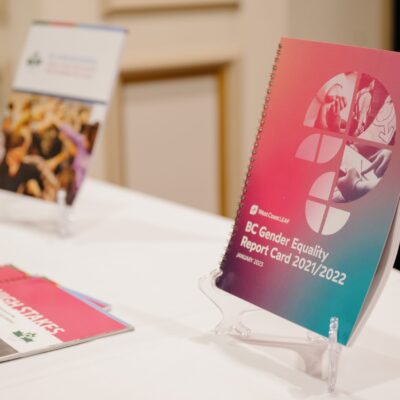 Our publications and educational resources help build knowledge and understanding of laws, policies, and state actions through a critical social justice lens. In this section you will find research reports that dig deep into the issues affecting marginalized groups including our Gender Equality Report Card; resource guides and toolkits to better understand the systems and institutions we work within; equality impact statements that comment on important legislation; and the West Coast LEAF annual report.
Use the search function to find a specific publication, or scroll down to read our latest reports.
Looking for letters and submissions? Find them here.
Take action for justice and equity!