Equality Breakfast 2022

Equality Breakfast 2022
Presenting Leah Lakshmi Piepzna-Samarasinha
International Women's Day
March 8, 2022
Please note this event has passed
For current events see: Attend an event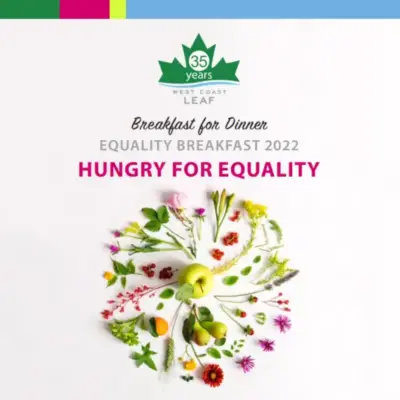 We loved sharing a unique virtual Breakfast for Dinner celebration with our community on International Women's Day, March 8, 2022. It was the Equality Breakfast you know and love, now for the second year in the evening and on Zoom!
We were heartened by how many of you joined us for a joyous, thought-provoking, and inspiring evening, alongside keynote Leah Lakshmi Piepzna-Samarasinha and emcee Michelle Eliot.
Check out our event program to learn more about our inspiring speakers and partners this year.
For event logistics, accessibility, and questions about your tax receipt, visit our FAQ section.
Presented by:
Diamond Partner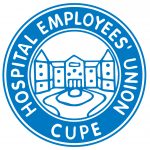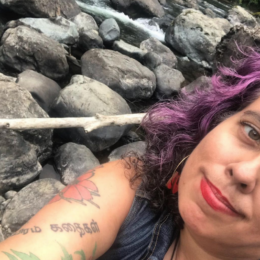 Keynote speaker: Leah Lakshmi Piepzna-Samarasinha
Leah Lakshmi Piepzna-Samarasinha (she/they) is a nonbinary femme disabled and autistic writer and disability and transformative justice cultural and movement worker of Burgher and Tamil Sri Lankan, Irish and Galician Romani ascent.
They are the author or co-editor of nine books, including Beyond Survival: Strategies and Stories from the Transformative Justice Movement (with Ejeris Dixon), Tonguebreaker, Care Work: Dreaming Disability Justice, and Bodymap. A Lambda Award winner who has been shortlisted for the Publishing Triangle five times, they are the 2020 Jean Cordova Award winner "honoring a lifetime of work documenting the complexities of queer experience," and are a 2020 Disability Futures Fellow.
Raised in rustbelt central Massachusetts and shaped by T'karonto and Oakland, they currently make their home in South Seattle, Duwamish territories.
Their next book, The Future is Disabled, is forthcoming in fall 2022.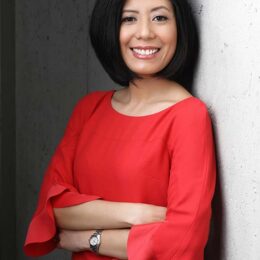 Emcee: Michelle Eliot
Michelle Eliot is an award-winning journalist and the host of CBC British Columbia's weekday call-in show, BC Today, where she engages in conversation with listeners on the day's top stories and on issues important to British Columbians.
Eliot has hosted numerous CBC news specials, including election and provincial budget coverage on both local and network programs. She has also tapped into her Filipino heritage as part of CBC's Mabuhay B.C., an ongoing initiative to share stories from the province's Filipino community.
Eliot has been recognized by the The Radio Television Digital News Association and the Jack Webster Foundation for stories that delved into the opioid crisis in B.C., the immigrant experience in Canada, and for coverage of the 2017 NDP-Green deal for a minority government in B.C.
Eliot was born in the Philippines and moved to Canada at 12-years-old, settling in North Vancouver. Her experience as a young immigrant inspired a yearning to tell the stories of people whose lives are changed by new circumstances. She received a bachelor's degree in English Literature from UBC (University of British Columbia) and then went on to study Broadcast Journalism at BCIT (British Columbia Institute of Technology) before joining CBC Vancouver in 2000.
Active in the community, Eliot has hosted numerous events and forums throughout the Lower Mainland, including panel discussions on proportional representation, basic income, costs of caregiving, and anxiety and motherhood. When not in the host chair, Eliot enjoys hiking and exploring Metro Vancouver's diverse culinary landscape with her husband and two children. As a parent of a child with special needs, Eliot also participates in events in the disability community. In her spare time, she can often be found digging into a good book or dancing it out at a local hip-hop dance studio.
Gloria Macarenko is the host of CBC Vancouver's afternoon show On The Coast, where she explores the day's news and local communities. Gloria is also host of CBC Television's Our Vancouver, a current affairs program that focuses on the city's diverse culture, as well as The Story from Here, a national Radio One show that brings Canadians lively and intriguing interviews from across the country.
Previously, Macarenko hosted CBC Radio One's B.C. Almanac where she connected with British Columbians through conversation. Prior to that, Macarenko hosted the award-winning television newscast CBC News Vancouver.  She has twice been nominated for the Gemini Awards in the category of "Best News Anchor" in Canada.
Gloria Macarenko is an award-winning journalist and senior leader on the news team. In her time with CBC, she has been awarded a Jack Webster Award for "Best News Reporting", and multiple RTNDA Awards including The Peter Gzowski Award for Best National News Information Program. Gloria has guest-hosted on The National and CBC News Now.
Macarenko's relationship with British Columbia goes far beyond the newsroom. You can see her volunteering and hosting for organizations such as Arts Umbrella, Dr. Peter Centre for HIV/AIDS, BC Cancer Foundation, the Gordon Smith Foundation, Cystic Fibrosis Canada, the Prince Rupert Foundation and the International Women's Forum. Her charitable work in the community and contributions to Canadian broadcasting were recognized when she became a member of the Order of Canada in 2018. The Order of Canada recognizes outstanding contributions to the nation and is one of the highest civilian honours in the country.
Born and raised in Prince Rupert, her travels take her around B.C. When not in the host chair, or on the road, she can be found enjoying a good book or sampling the spectacular culinary adventures Vancouver is known for.

Volunteer with us next year!
Want to volunteer with us next year at the 2024 Equality Breakfast?
Are you passionate about gender equality and social justice? Would you like to contribute to the success of a large-scale fundraising event?
Email us at breakfast@westcoastleaf.org for more info.
Keynote Address by Leah Lakshmi Piepzna-Samarasinha
Thank you to our sponsors
Presented by
Diamond Presenting Partner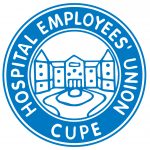 Media Partner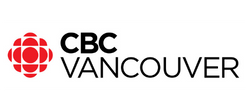 with Partners
Ambassador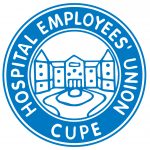 Bronze Partners
Dentons Canada LLP
Forte Workplace Law
Harper Grey LLP
JFK Law Corporation
Juristes Power | Power Law
Lawson Lundell LLP
Mandell Pinder LLP
Public Service Alliance of Canada – BC Region
The Arnold & Anita Silber Family Foundation
Singleton Urquhart Reynolds Vogel LLP
Faculty of Law – Thompson Rivers University
Trial Lawyers Association of BC
Peter A. Allard School of Law – UBC
Faculty of Law, University of Victoria
ZSA Legal Recruitment
Merchandise Partner


Partner with us next year!
Demonstrate that you value gender inclusion and diversity in leadership in BC
Our annual Equality Breakfast is only possible because of the generous support of our Partners. Partnership is a highly visible way to demonstrate that you value gender inclusion and diversity in leadership, are committed to social responsibility, support access to justice for all, and want to see a more equal and just BC.
To learn more about the impacts and benefits of partnership, send us an email.
Frequently Asked Questions
Event Details
Tickets
Partnerships
Silent auction
Membership