On May 27, we will launch our Gender Equality Report Card. We are excited to share this report assessing what the BC government has done—or failed to do—to advance gender justice and human rights between December 2018 and early April 2020.
This year's report builds on the work we have been doing over the last decade through the CEDAW Report Card, grading the BC government on its adherence to the Convention on the Elimination of all forms of Discrimination Against Women (CEDAW) from year to year.
We shifted our organization's mandate in 2018 from focusing only on women to focusing on all people who are marginalized based on their gender, including trans people of all genders (not only women), Two-Spirit people, people with non-binary gender identities, and gender non-conforming people. We recognized that the scope of our Report Card also needed to shift to include all individuals who experience gender-based discrimination.
As in the past, our Report Card is aimed at holding government accountable. This year's version marks a departure in many ways from our previous Report Cards. One of the most exciting and impactful changes we made was working with specific community groups to determine key areas of focus, collaboratively assessing research findings and determining ways to mobilize the knowledge in the Report Card (keep an eye out for this on social media in the coming weeks and months).
[W]e are so grateful they stepped forward to help us begin this important work for a transformed Report Card.
To ground this new broadened scope in people's lived experiences and expertise we reached out to our community of non-profits, grassroots groups, and supporters to engage people who experience marginalization based on their gender. Three groups stepped forward to join us on this journey: PACE Society, the Coalition Against Trans Antagonism and the UNYA 2-Spirit Collective and Native Learning Centre.
These three groups (two non-profit organizations and one grassroots coalition), offer diverse worldviews and experiences and work using different strategies and means to achieve their goals. They also have differing access to power and leverage different relationships and intersections of community in doing their work. In keeping with past Report Cards, we also invited feedback from individuals and organizations to act as Community Reviewers for sections of the report where we felt they had strong expertise and insight. We believe this diversity has helped strengthen the Report Card overall, as it has resulted in the engagement of a multiplicity of experiences and perspectives.
While we certainly didn't always come to complete consensus on everything, we were able to create shared spaces of understanding to search out our shared goals. We also recognize that it would be impossible to capture the full experience of gender-based marginalization through three groups, but we are so grateful they stepped forward to help us begin this important work for a transformed Report Card.
With this in mind, we wanted to provide a space for our partners to introduce themselves in their own words! Get to know this year's Report Card partners below as they answer some of our 'who, what, when, why and how,' questions.
The Urban Native Youth Association – The 2-Spirit Collective and NYLC
Who is the UNYA 2-Spirit Collective and NYLC?
UNYA's 2-Spirit Collective provides support, resources, and programming for Indigenous youth, ages 15 to 30, who identify as 2-Spirit or LGBTQ+ (lesbian, gay, bisexual, transgender, queer, gender non-conforming, along with many other identities), and for those who are questioning their sexual or gender identities.
The Native Youth Learning Centre (NYLC) Is a drop-in space that is a computer-based learning centre, supporting the personal, educational, and career development of Indigenous youth ages 15 to 30. (The age range for both programs are flexible to allow younger youth to attend the space/events, if they feel comfortable).
UNYA also runs a Food Pantry program out of the NYLC space, providing food and supplies to youth and families.
What are their goals?
The Urban Native Youth Association is the centre of Indigenous youth excellence, supporting youth on their journeys by amplifying and celebrating their voices. Our Vision: Empowered Indigenous youth leading and inspiring all Nations.
The 2-Spirit Collective aims to provide a non-judgmental, supportive space to get together and explore their identities and what that means to them. We do this through events, ceremony, workshops, and collaborations with other programs, both at UNYA and with other organizations in the community.
The focus of the NYLC is on helping folks gain employment and pursue education. If they're not in school right now, we can help guide them, whether that is to junior high, high school, or post-secondary school.
The Food Pantry program provides youth and their families with food and supplies. Donations at the moment come from the Greater Vancouver Food Bank, Saige Community Food Bank and donations made to UNYA.
When does the 2-Spirit Collective and NYLC come together?
(Pre-COVID) The NYLC/2S drop-in hours were: Monday through Thursday 4-8 pm and Fridays 1-5 pm and during these hours folks could drop by for the food pantry program, use of computers/Wi-Fi (for personal, school, or work use), drop-in space to hang out, watch TV, play games, attend workshops and speak with the NYLC coordinator/2 Spirit Youth Care Counsellor for support and resources.
Where do these groups want to see the Report Card go?
These groups hope to see effective change through having their specific lived experiences and voices being held up and being seen and heard regarding the many topics covered by the Report Card.
Also, to aid in educating the communities experiencing marginalization, the broader public, as well as organizations, education systems, and government.
Why did the 2-Spirit Collective and the NYLC get involved with the Report Card Project?
We believe that the Report Card Project is an important and influential project in making change and having people's voices been heard, in our case having Indigenous and 2Spirit youth voices being heard.
Where can we find more info about both these groups and how can we support?
canadahelps.org/en/charities/urban-native-youth-association/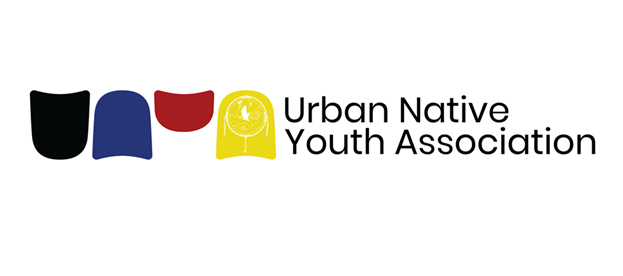 The Coalition Against Trans Antagonism
Who is the Coalition Against Trans Antagonism?
As a whole, we are a group comprised of trans women, trans femmes, nonbinary people, and cisgender women. Our core organizing team has members who are Black, Indigenous, people of colour, and white; and we are led by trans women and trans femmes with sex work experience and prison experience. Between the organizing committee and solidarity committee, most of us are neurodivergent, some of us are disabled, and our incomes range from poor, low-income, working-class to the middle class. We also have a non-profit coalition, which is slowly forming and comprises of organizations whose mandates serve LGBTQ2S+ communities, trans communities, and sex working communities.
What are CATA's goals?
CATA's work is conducted on the ancestral, traditional and unceded territory of the Coast Salish peoples, which include the xʷməθkwəy̓əm (Musqueam), Sḵwx̱wú7mesh (Squamish), & Səl̓ílwətaɁɬ (Tsleil-Waututh) nations (colonially known as Vancouver, Canada). CATA seeks to work in solidarity with Indigenous peoples in the journey for autonomy and self-determination.
Our mission is to identify and challenge oppressive ideologies and practices within (and not limited to) governmental bodies, non-profits, academia, unions, community organizations, and individuals, to reduce and eliminate the harms experienced by trans people and trans sex worker communities.
We envision a world where there is safety, support, acceptance, dignity, autonomy, and self-determination for trans people directly affected by transmisogyny (including but not limited to trans women and non-binary transfeminine people) who also experience sex worker antagonism.
Transmisogyny is the intersection of trans antagonism and misogyny; the oppressions faced by trans women and those society perceives as trans women. Although others may be indirectly affected by transmisogyny, its targets are exclusively those expected to perform a masculine role due to their assigned sex, whose gender identity and/or expression is feminine or perceived as feminine.
We are working together with the message that until community organizing efforts in metro Vancouver and beyond center and prioritize the wellbeing and self-determination of trans sex workers, liberatory struggles will continue to reproduce the very systemic and structural violence that they seek to end.
When does CATA get to work?
Our work is 24/7, 365 days/year. Sometimes emerging issues take up a lot of time and energy – it is relative to the work at hand, and depends on the opportunities that naturally present themselves. One aspect of our work involves monitoring and responding to active hate groups. Our more long-term work, however, includes hosting town halls (now virtual), peer support groups, and capacity-building workshops. We take the needs expressed by community members and incorporate them into our strategic vision for creating conditions for Trans sex working communities to thrive.
Where does CATA want to see the Report Card go?
As far and wide as possible. It is our hope that government institutions, non-profit organizations, foundations, grassroots groups, and individuals take the findings seriously and enact change as described and illuminated through the report card. We challenge everyone to read through the report card, examine the ways in which the groups we are a part of must change and grow, and take action.
Why did CATA get involved with the Report Card Project?
Our members who are trans women and who are a part of trans sex working communities saw an opportunity for us to share our lived experiences with gender-based violence and widen the scope of the report card. We are, unfortunately, very connected to the impacts of terrible policies and practices of our colonial, capitalist society. This work is in line with our mission and vision, and we hope the report card can serve as a reputable source to hold organizations to account.
As of June 2023, CATA is no longer active.
PACE Society
PACE Society is a peer-driven organization located in the Downtown Eastside of Vancouver that provides support, advocacy, and education by, with, and for current and former sex workers of all genders.
PACE is at the forefront of supporting current and former sex workers to navigate and survive the COVID-19 crisis. They are calling for donations to their Sex Work Relief Fund that will distribute critical financial relief to sex workers in Metro Vancouver based on need and social marginalization. Applications for funding will be reviewed on a confidential basis by a committee made up of fellow sex workers. The negative effects of COVID-19 are unevenly distributed and have an increased impact on sex workers, especially those who are people of colour, Indigenous, transgender, or disabled. Your donation will help us provide direct financial support to sex workers in need. If you have any questions about the Relief Fund, please feel free to email PACE Society at info@pace-society.org.
If this donation form isn't working, you can also access it directly through Canada Helps.
You may also send donations by e-transfer to info@pace-society.org.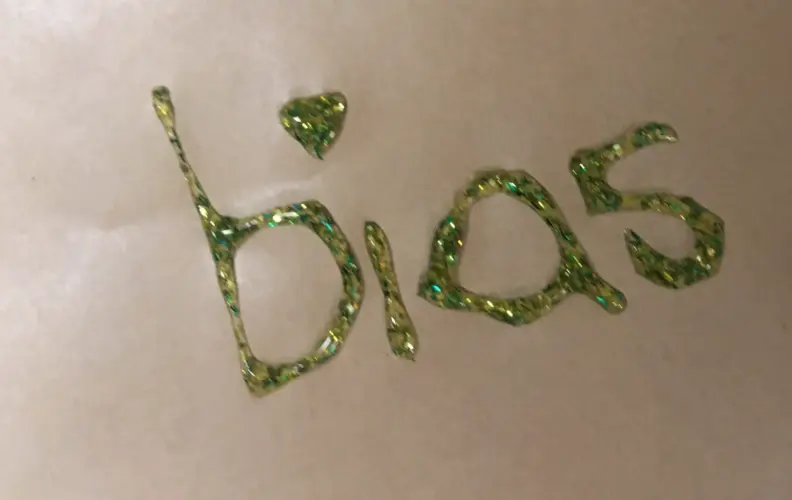 We are very grateful to these three groups who stepped forward and generously shared their knowledge, stories, and spirit with us to learn and deepen our understandings.
While the Report Card offers many new changes, we also see how it continues to align and build on our goal of holding the BC government accountable. We cannot wait to share it with you on May 27th!

Questions? Feedback? blog[at]westcoastleaf.org
Sharnelle Jenkins-Thompson (she, her, hers) is the Manager of Community Outreach. She is grateful to work alongside the community to learn and fight for change.