Changing Tides

Changing Tides
An Action Plan to Dismantle White Supremacy, Settler Supremacy, and Anti-Indigenous Racism at West Coast LEAF 2022-2025
West Coast LEAF owes immense gratitude to the Indigenous Advisory (IA) Circle that has guided the development of this plan. We recognize and will strive to uphold our relational accountability to you and our broader relational community by implementing this plan with humility and respect.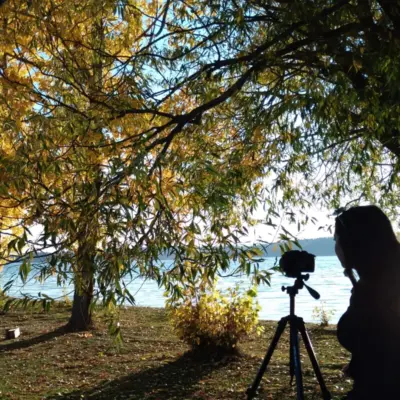 West Coast LEAF was founded in 1985 as a settler-led and settler-supported legal non-profit and charitable organization. Our mandate is to use colonial legal strategies to achieve gender equality and justice in what is colonially known as British Columbia.
We acknowledge that West Coast LEAF is built on and has benefited from many systems of oppression, including white supremacy, settler supremacy, anti-Indigenous racism, and colonial laws and governance that facilitate genocide.
We aim to bring humility and honour to our reflections on the space we occupy as a legal organization. We recognize that our work towards equality and justice uses colonial laws, takes place on Indigenous lands we are occupying, and draws on resources stolen from Indigenous Peoples. Because of this complexity, we recognize that we have a deep and ongoing responsibility to dismantle oppressive structures and systems that persist in our organization and our work.
West Coast LEAF's office is located on traditional, ancestral, and unceded Coast Salish homelands, including the territories of the xʷməθkʷəy̓əm (Musqueam), Skwxwú7mesh (Squamish), and səl̓ílwətaʔɬ/Selilwitulh (Tsleil-Waututh) Nations. Our staff and board members live on Indigenous lands across the province and our work takes place on Indigenous lands across Turtle Island. We take responsibility for learning, unlearning, and seeking long-term transformation in our relationships with Indigenous Peoples and their lands.
In working towards long-term transformation, we are committed to seeking strategies to actively decolonize our work. As a legal organization, we have a particular responsibility to champion the return of Indigenous self-determination and liberation.
This plan has been developed with guidance from West Coast LEAF's Indigenous Advisory Circle. We are immensely grateful for their knowledge, support, and trust. We recognize and strive to uphold our relational accountability to the Indigenous Advisory Circle and our broader community by implementing this plan with intentionality, humility, and respect.
This action plan is a living document that will evolve and adapt over time as we strengthen our decolonization practices and deepen our relationships with Indigenous Peoples.
Organization development, learning, relearning and unlearning
Emergent strategies to implement goal Transformation goal and relevant UNDRIP, TRC and/or Calls for Justice
Permission seeking process with MST Elder's Circle with Elder Doris with staff and board

Revise and define core organizational values in partnership with Indigenous Advisory and Board

Revise WCL's commitment and purpose statement for this work through board and staff subcommittee with guidance from IA

Develop process for visiting and working on other homelands with guidance of the IA and key partners
Continue bimonthly decolonization readings 

Book studies – Work through a book over a year 

Guest speakers that speak on a variety/Workshop 

Require all staff to participate in cultural safety training 

Require all staff to participate in anti-Indigenous racism workshop 

Determine frequency which training must be participated in 

Ensure our commitments to reconciliation, decolonization and addressing white and settler supremacy and anti-Indigenous racism are woven into individual staff work plans.

The Board to develop their own learning and work plan

Hosting annual joint board and Indigenous Advisory gathering 

Implement relevant learning through annual retreats
Evaluate plan annually with Indigenous Advisory

Publicize our Action Plan and annual/biannual updates on how we are doing with clear measurable targets and channels for feedback

Reflect annually on the plan with the WCL board and alignment with strategic plan  

Create a consistent protocol for where and how land acknowledgements are added to WCL materials, gatherings and meetings

Add territorial acknowledgement to website home page and higher in email signatures

Develop and create accessible WCL archive on involvement with Indigenous issues
Create a physical presence in the WCL office that reflects Indigenous people's culture, history and language. Where possible, support local artists, with a focus on Indigenous women, Two Spirit or gender non-conforming people.

Choose Indigenous suppliers and event spaces where possible (in order to promote these connections in community) alongside other vendors who align with West Coast LEAF values and priorities.

Develop an honoraria policy that honours people's knowledge, time and expertise

Research possibilities for solidarity work through mutual aid, community solidarity in directing funds to Indigneous people, communities and Nations
Strategies and projects
Develop project ethics review process for Indigenous Advisory to partake in 

Develop guiding questions for when wanting to develop project for a grant

Review and update the Hosting Document with Indigenous Advisory 

In developing project material develop a process to ensure cultural safety and relevance for WCL materials as appropriate
Develop review process for grants, interventions, PLEI and submissions

Research and develop strategies to ensure the robust implementation of UNDRIP in our work
Create policies and procedures that support staff in participating in community events such as the Memorial March, Orange Shirt Day, Red Dress Day  etc. 

Ensure Indigenous groups and organizations are prioritized in partnership and collaboration.

Develop an outreach strategy to engage Northern communities
Hiring, recruitment, orientation, and retention
Develop robust outreach strategies for job posting and communicating about volunteer roles 

Revise hiring criteria and create space for lived experience and other valuable experience

In developing job roles, review potential for work from home model for people who can not afford the lower mainland, want to remain connected to their land etc. 

Revise application process that creates room for self-identification that does not create tokenism or discrimination 

Recruit Indigenous leaders and build relationships with leaders to share about leadership opportunities
Add TRC Calls to Action, UNDRIP and Calls for Justice to the orientation package for all new staff and board and ensure that existing staff and board have read them.

Onboard staff into bimonthly Decolonizing Discussions 

Onboard new staff and board members to organizational plan 

Onboard new staff and board members to training opportunities on anti-racism and cultural safety and humility
Implementation plan
West Coast LEAF board reviewed for endorsement and board commitment resolution
West Coast LEAF pods (Education, Legal, Admin, Communications, Fundraising) and board reviewed the goals and emergent strategies to develop annual work plans to move forward the work for West Coast LEAF fiscal year April 2022-March 2024 that considers needed resources to implement into their work (time, funds, people) and relationships beyond the pods
Plan published publicly on the WCL website
WCL pods and board will add plan to their monthly meeting and reporting to/with the ED
Each quarterly advisory meeting will be a space to report and discuss successes and challenges with implementing the plan to seek guidance as needed with each pod sharing with the advisory
The spring quarterly meeting will bring together board, staff and advisory to share, celebrate and discuss one another how the implementation and work is moving forward
Winter Advisory meeting will be used to update the plan publicly to reflect actions taken and revisions to plan
Plan glossary
Transformation goal
We use the term transformation goal to focus on the need for deeper change that will change our organization and our relationships with the people and the land. We also acknowledge that this is about beginning the journey to dig deep and evolve and the goals will not bring us to the end of this transformation.
Emergent strategy
Drawing on the powerful work of adrienne maree brown, the action plan uses the language and knowledge of emergent strategy to guide our actions to move towards our transformation goals. brown defines emergent strategy as "as the way we make moves towards justice and liberation in right relationship with each other and the planet, in right relationship with change, and learning from the great teacher of nature," (Resist, 2017). The core principles of emergent strategy include:
Small is good, small is all (The large is a reflection of the small)
Change is constant (Be like water)
There is always enough time for the right work. There is a conversation in the room that only these people at this moment can have. Find it.
Never a failure, always a lesson
Trust the People (If you trust the people, they become trustworthy)
Move at the speed of trust
Focus on critical connections more than critical mass—build the resilience by building the relationships
Less prep, more presence
What you pay attention to grows (brown, 2017)
Some of the emergent strategies above will be taken up, some will be put down and new ones will emerge as we reflect and grow along the way.
Impact
We use the term impact to hold the space to understand how our actions are experienced and what shifts emerge. This can include outcomes such as money spent in community, numbers of people involved, resources developed, but it can also include things such as stories of changing relationships, new ways of approaching the work, important and difficult conversations held and so forth.
Strategies and projects
We use the term strategies and projects to mean our work that intersects with community. This includes things such as funded projects, but also how we engage members and donors, host events and so on.